British Woodland Survey 2017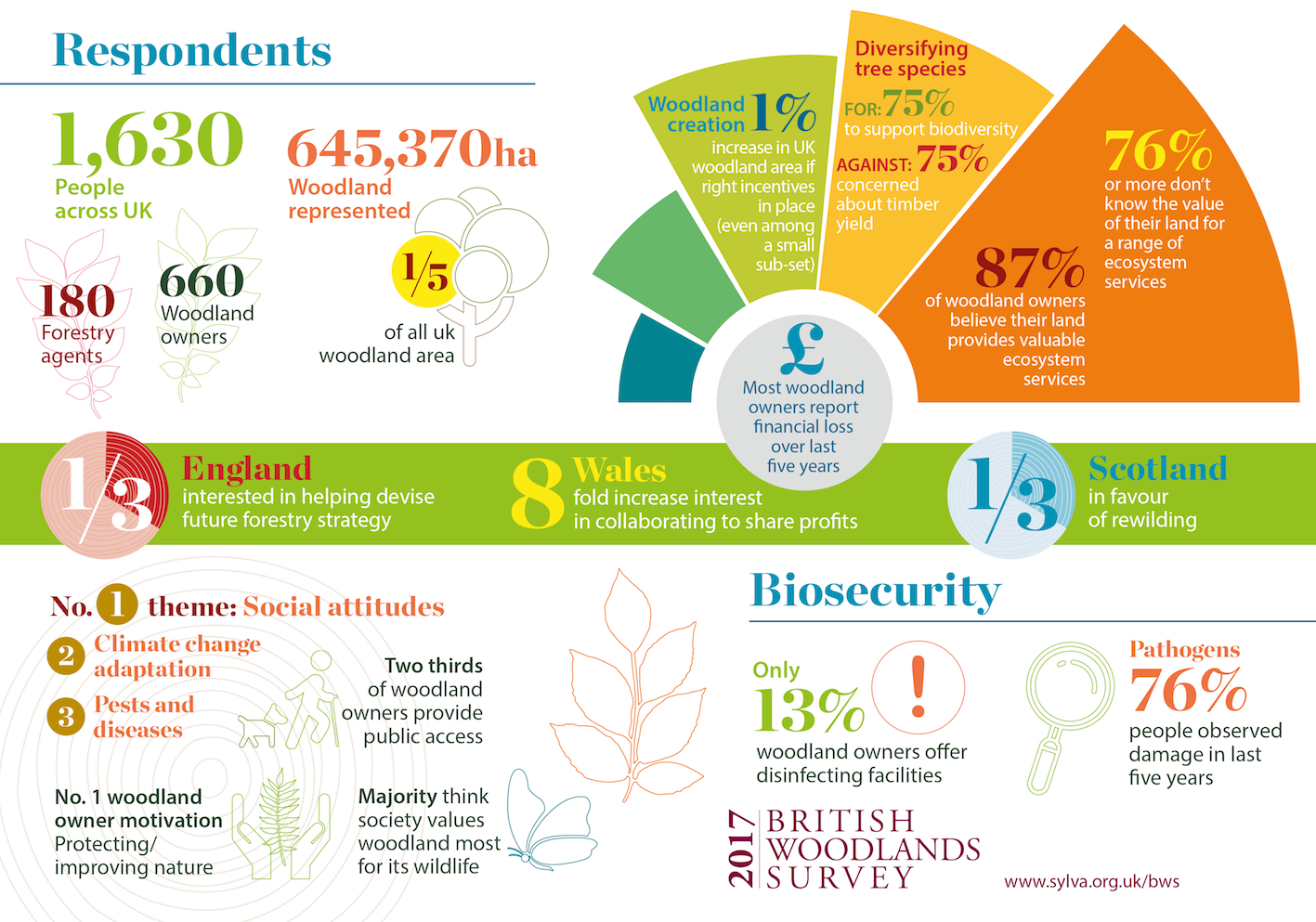 The Sylva Foundation has published the British Woodlands Survey 2017 report, an extensive and comprehensive survey of woodland owners and managers. Sylva explored what is important to woodland owners, how and why they manage their woods, how they rate the support they receive from various agencies, attitudes to pests and pathogens, to tree planting, and to perceptions of woodland throughout society.
Forty-eight workshop delegates ranked priority themes provided by 221 respondents in an initial survey, for UK countries: England, Scotland and Wales. Overall, Societal attitudes ranked highest, followed by Climate change adaptation, and Pests and diseases. Within countries, additional top-ranking themes included: for England, Tree Planting and Timber Production; for Wales, Private woodland owner engagement; and for Scotland; Profitability and Natural capital.
The main survey, based on these themes, was conducted online during summer 2017. Responses were received from 1,630 people, distributed across the UK. The majority of respondents (660) were private woodland owners, who together with 180 forestry agents, controlled 3,629 woodland properties covering 645,370 hectares. The response represented 28% of all private sector woodland area in the UK (2.30Mha), and one-fifth of the total UK woodland area (3.17Mha).
It makes for interesting reading and can be downloaded here.