Red squirrels return to the Highlands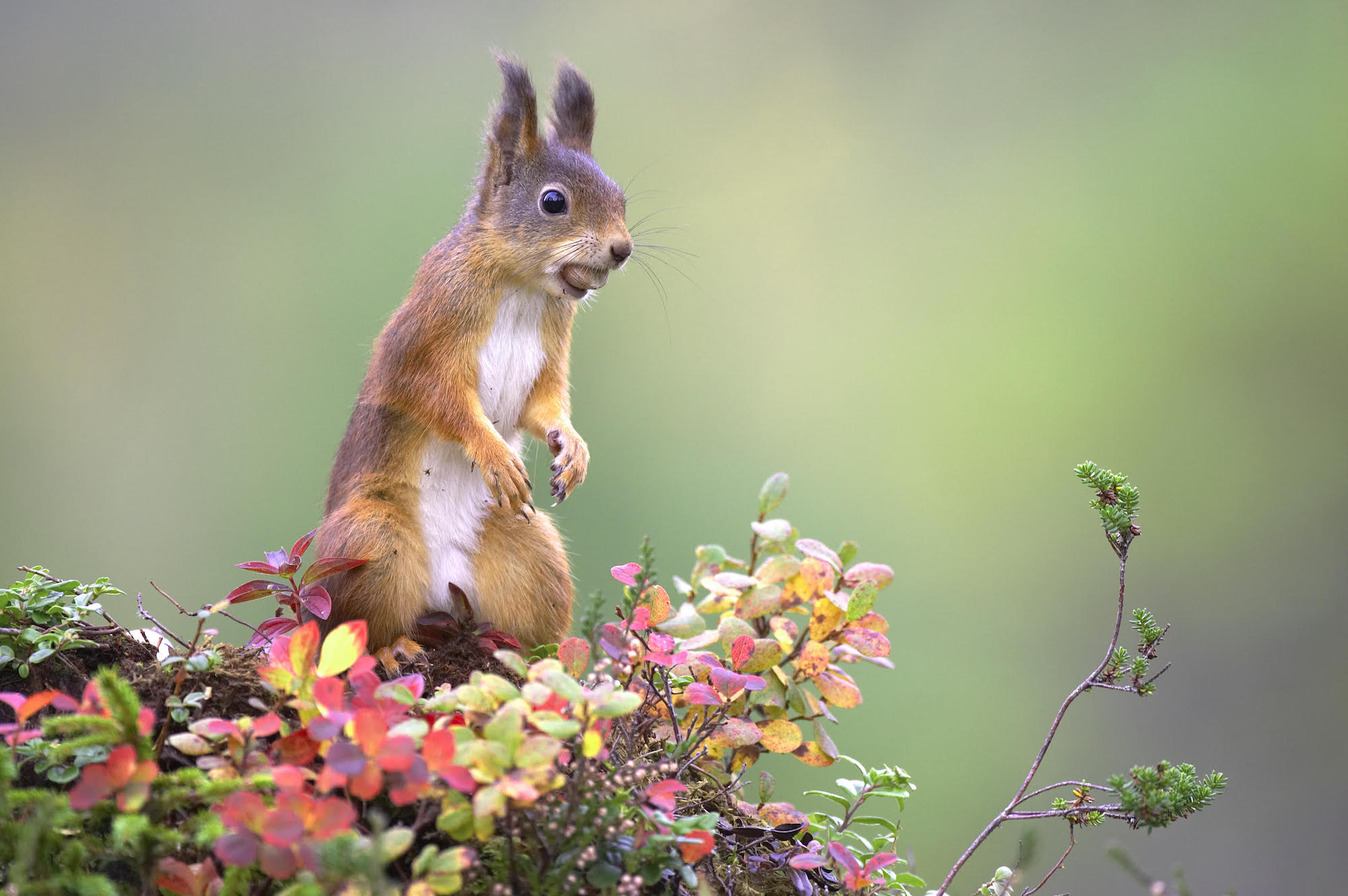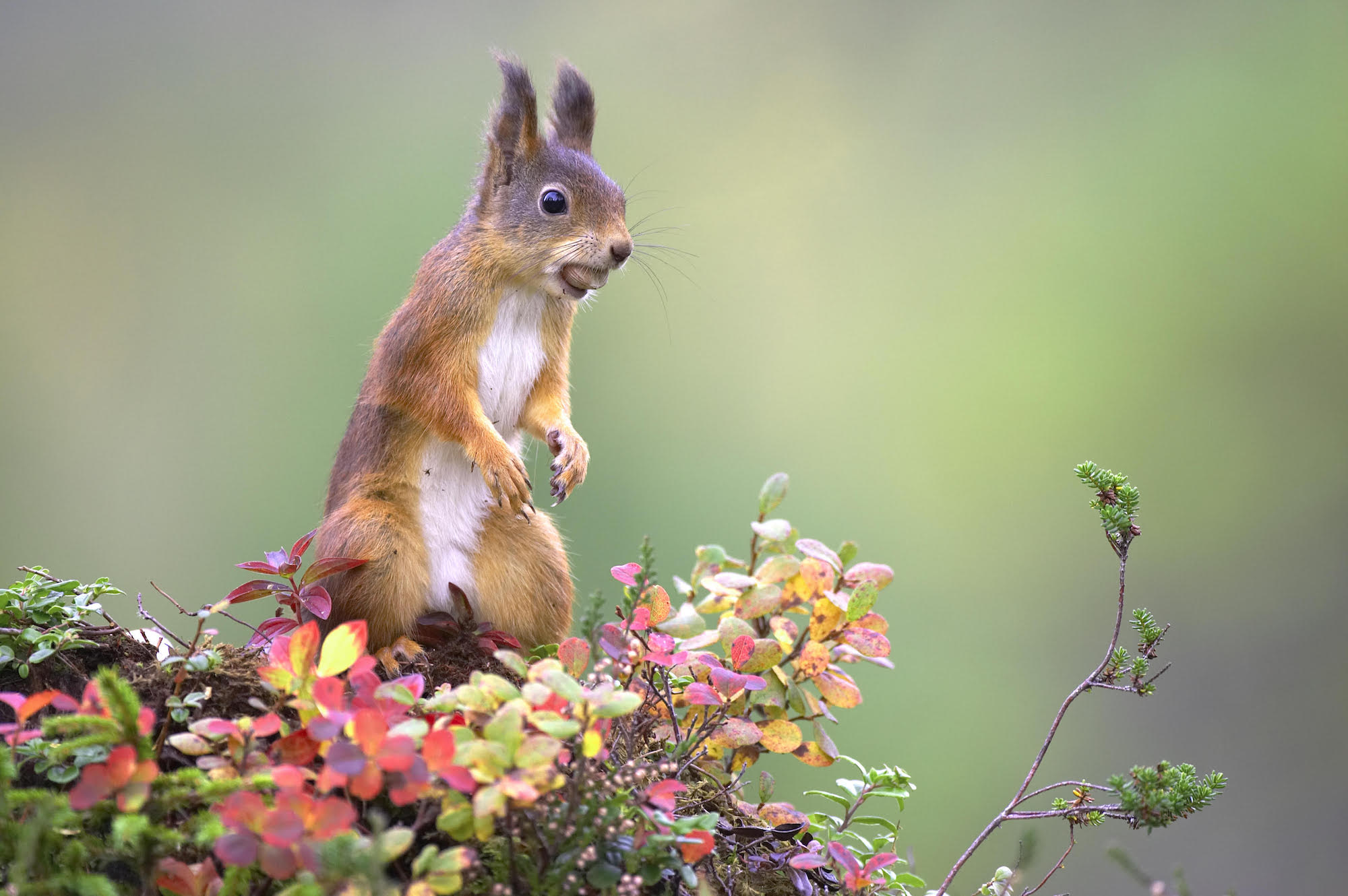 Woodland owners and managers rarely have a good word to say about grey squirrels, but it's a different matter for native red squirrels.
Trees for Life has launched an appeal to raise £22,000 to ensure a better future for red squirrels in the Highlands of Scotland.
The Reds Return appeal will enable the reintroduction of red squirrels in up to eight woodlands in the north-west Highlands, where new populations will be able to flourish, safe from competition and disease from grey squirrels.
This will also help the natural expansion of the region's pine forests, because reds inadvertently plant new trees by forgetting where they have buried their winter stores of nuts and seeds. It will allow more people to see red squirrels in the wild too.
"Although one of our best-loved wild animals, red squirrels are sadly missing from suitable woodlands across the Highlands. They cannot reach these isolated havens on their own, because they avoid crossing large open spaces," said Steve Micklewright, Trees for Life's Chief Executive.
"Every donation will help us reintroduce red squirrels to ideal forest habitats. Returning them to forests safe from grey squirrels will help conserve this charismatic species forever."
Trees for Life knows the reds can be rescued. For the last three years, the conservation charity has been carefully transporting red squirrels from their strongholds in Inverness-shire and Moray to isolated fragments of suitable forest at Shieldaig in Wester Ross, the Coulin Estate near Kinlochewe, Plockton, Inverewe, the Reraig peninsular, Attadale and Letterewe. The hugely successful project has seen 140 red squirrels released so far. The animals have been seen exploring their new woodland homes, successfully breeding and spreading into new areas. The charity is now seeking funding to enable it to extend the work to more areas.
With animal welfare paramount, squirrels are transported in special hay-lined nest boxes. Only small numbers of animals are removed from any site, leaving donor populations unaffected. Health checks ensure that only healthy animals are introduced to new populations.
Positive community involvement – including local people reporting sightings, monitoring the squirrels, and carrying out supplementary feeding – is at the heart of the project.
The new red squirrel release sites have yet to be confirmed, but Trees for Life plans to focus on the Morvern peninsular and north of the Dornoch Firth, which will extend the species' current range.
Red squirrels are threatened by the spread of invasive grey squirrels from the south. Greys are immune to and spread squirrel pox virus, which is lethal to reds, and also outcompete the native reds. Greys were introduced to the UK in 1870 and now number over three million, compared to just an estimated 120,000 reds in Scotland.
Red squirrel numbers have also been decimated by the reduction of forests to isolated remnants.
To support the appeal, visit www.treesforlife.org.uk/appeal or call 01309 691292.
(Picture Red squirrel © Peter Cairns www.scotlandbigpicture.com)